5 Reasons People are Moving to Chowchilla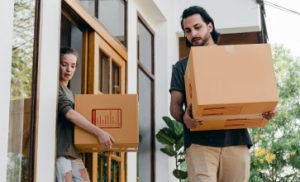 Is a move to Chowchilla on your horizon? Of course, you want to learn all you can about your new community before you even pack a box. Here's your guide to why people are deciding to move to Chowchilla CA.
First, a bit of background. This Madera County city, home to 18,771 at last count, is a fast growing community sitting just 15 miles from Madera at a 240-foot elevation. This is the site of two prisons: Valley State Prison and Central California Women's Facility.
The name "Chowchilla" comes from the indigenous American tribe of Chaushila, which is a Yokut tribe that used to inhabit the area.
So, why is everyone moving here?
1.    It Has a Decent Cost of Living
Chowchilla's cost of living is 98 percent, lower than the national average. The median home cost is $231,400 and the average salary ranges from $49,000 per year to $110,000.
2.    There's Lots to Do
There are many entertainment options in and around Chowchilla, such as the Forestiere Underground Gardens, Yosemite Mountain Sugar Pine Railroad, Fossil Discovery Center of Madera County, Chowchilla/Madera County Fair, Madera Drive-In, Chowchilla Speedway, and a variety of wineries, farms and farmer's markets.
3.    It's Mild
Chowchilla's climate is Mediterranean, meaning it's very mild and snow is extremely rare. It sees about 12 inches of rain per year, with the wettest months being December, January, and February. The summers are dry and hot, and the winters are cool and rainy. Chowchilla has frequent fog from November to March.
4.    It's Home to Many Parks
There are plenty of spots to participate in recreational sports, have a picnic, or go for a walk, with a variety of city parks to choose from, such as Edward Ray Park, Veterans Memorial Park and RC Wisener Park.
5.    It's Close to Yosemite State Park
It takes a little over two hours to drive from Chowchilla to Yosemite National Park. This majestic park spanning 1200 square miles was first protected in 1864, and is known for its waterfalls, deep valleys, ancient giant sequoias, grand meadows, vast wilderness areas, and more.
There are many things to love about Chowchilla. Depend on trusted movers to get you there!
Contact Pack It Up Movers
If you would like a free estimate on your upcoming move to Chowchilla, contact us at 209-566-2331. We specialize in moves to Chowchilla, as well as surrounding areas such as Fresno, Modesto, Oakdale, Turlock and Elk Grove.